How to Play the Mega-Sena from Brazil in India
Here at Lotterindia, we offer a wide variety of lotteries from all around the world. The North-American and European games aren't the only ones available in India. A good example is the Brazil Mega-Sena, which pays millions of Euros to players, even to those who play online.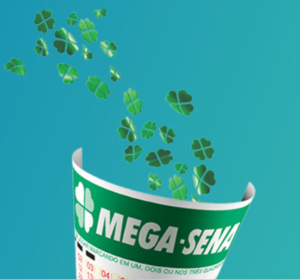 The operation is very similar to those of Mega Millions, EuroMillions, and other international lottery games. Our goal with this article is to explain how to play Brazil Mega-Sena from your country, and to claim your prize.
How to play Mega Sena in India?
Mega Sena is the most famous lottery game in Brazil. It pays the highest prizes and is often mentioned as the best way to get rich in Brazil. Thanks to lottery agents such as The Lotter online, players from all around the world can play and claim prizes. That includes India.
Therefore, the first thing you have to do is to create an account on a lotto agent. There are many of them, and we classify and indicate those which are reliable and trustworthy. Choose one from our selection, and you'll encounter no problems as to receiving the money in India.
After a quick registering process, it's necessary to deposit using one of the lottery payment methods that work for India. You might choose a credit card, or perhaps bank transfer, and that's all right. Once the money is available, you can purchase the tickets with the amount of numbers you want.
Purchasing tickets to participate in the draw [Rules and Tips]
There is a total of 60 numbers, of which only six will be chosen randomly. Without special balls or extra bonuses, the only way to win is to get at least 4 of the 6 right. Those lucky enough to score 6 out of 6 will get the jackpot, which is often millions of Euros.
The starting price for the standard ticket is only €1.50. Every player has the option to choose up to 15 numbers (1/4 of the total numbers), which will cost more. The corresponding price for more numbers is as follows:
7 numbers (1 extra): €10.50
8 numbers (2 extra): €42.00
9 numbers (3 extra): €126.00
10 numbers (4 extra): €315.00
11 numbers (5 extra): €693.00
12 numbers (6 extra): €1,386.00
13 numbers (7 extra): €2,574.00
14 numbers (8 extra): €4,504.50
15 numbers (9 extra): €7,507.50
There are two special types of tickets, which are "Surpresinha" and "Teimosinha." In case your lotto agent uses the Portuguese name of the categories, remember their meaning:
Surpresinha lets the system decide all 6 numbers for the player;
Teimosinha repeats the same bet for the next 2 or 4 lottery draws.
What are the Brazil Mega Sena prizes?
The minimum jackpot is €1,000,000, which means the player will always get at least that amount. In general, the prize represents 35% of what is accumulated for the draw. Two sets of 19% are divided into the two lowest and only tiers left in the draw.
There isn't a maximum jackpot, which means the values for the three tiers are unknown. However, as there is a minimum jackpot, even someone who purchased 15 numbers would have a considerable profit.
Are there special draws?
Yes, the Mega Sena lottery game has a few special events throughout the year. The most important of them is the "Mega da Virada," which occurs every end of the year. A total of 5% of what is collected for the draws is always spared. Then, it sums up to the jackpot of Mega da Virada.
The main difference is that, differently from the standard draw, the prize doesn't add to the next draw if there isn't a winner. It's always split to the lowest levels, as it's a very special event. During the standard draws, every time nobody gets the jackpot, it's added to the next draw.
Also, every draw is represented by a number. When it ends in 0 or 5, it's going to be a special draw with higher values.
What is the difference between Mega Sena and European lotteries?
Disregarding the region of origin, there are essential differences between Brazil Mega Sena and lottos such as Euro Millions. The same applies to American games, such as Powerball. Basically, we can notice its jackpot is lower, and that there are only a few prize tiers.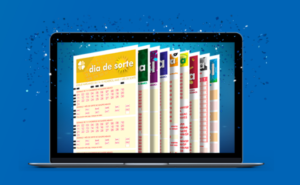 Understanding "Bolão" [Forming Lottery Syndicates]
A "Bolão" is how a lottery syndicate is called in Brazil. It's common to assemble two or more people and play with may tickets, or to purchase more numbers. In such a case, the chances of winning are higher, but the players have to split any prize.
Depending on the website you choose, you don't need to have friends or family interested in playing the lottery online. Syndicates are formed on the website, with players who want to bet together. The main advantage is that the site is responsible for distributing all the earnings.
How to claim prizes from Mega Sena?
When you decide to play the Brazil Mega Sena lottery in one of the websites we recommend, you don't have to worry. The standard rules demand payment requests and claims within 90 days – when the prize is lost. However, the lottery agents we analyse and indicate here automatically make the prize available.
Also, the player usually may choose between receiving the prize at once in India or monthly payments. Of course, there is no such thing as the correct decision and depends on your choice.
Is it legal to play from India?
Just like it happens to games such as Powerball, it's necessary to play from an international lotto agent. Instead of worrying about fraudulent or spam websites, take a look at those we classify here at Lotterindia. When you do so, your bets are placed abroad, which means your local legislation doesn't limit you.
The same applies to claim prizes from Mega Sena from Brazil or India. All you have to do is to have an account and play from an international website.