How to Play Powerball from India?
The Indian players, no matter in which state they live in, have the same access to international lotteries. That includes the famous Powerball game, which pays at least $40 Million as a jackpot prize every time. You don't need to live in the United States, only to be registered in one of the international websites we recommend.
We know that some regions of India forbid lottery games. However, Powerball is offered online and is not controlled by an Indian government. The same applies to the players, who would be playing outside the Indian jurisdiction, just like in a foreign casino.
Now that you know all that, let's discover more about Powerball.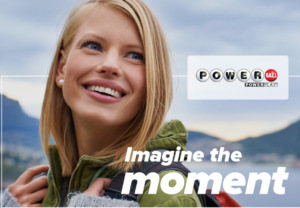 What is Powerball exactly?
Powerball is an American lottery game with a total of 69 standard numbers and 26 special ones. As in any other game of the kind, the player purchases a ticket with numbers and waits for results. The higher the number of correct balls, the bigger the prize.
Whoever wins the jackpot that already reached more than $1 billion have two choices. The lucky winners can either receive a one-time payment or an annual payment for 29 years.
Where to play it?
You can purchase tickets to the Powerball lottery in a reliable multi-lottery agent. That's a specialized website, and we reviewed some of them here at Lotterindia. All you have to do is to check all the information we provide about lotteries such as PlayHugeLottos.
Always remind yourself that your best option is the one that suits your conditions. There are different values and payment method involved, but they are all safe and trustworthy.
How to Play Powerball online in India?
As we previously explained, your geographical location has nothing to do with your access to the Powerball lottery. All Indian players can win and collect their prizes, as long as they effectively participate. Therefore, we want to clarify how to play Powerball.
Each ticket you can buy to play the Powerball lottery lets you choose five numbers. The special ball called the Powerball – which gave name to the game – is also part of the ticket. To win the maximum prize, which is the jackpot, you need to get all five numbers plus the Powerball.
That's a challenging quest, but 8 other tiers award players from all around the world. Let's get to know them.
Odds and prizes
The Powerball lottery works just like many other lotteries, awarding fixed prices. That's different from EuroMillions, which depends on the amount of money collected with the tickets. Below you can find all the categories for lucky matches, the odds and the related prizes:
| Matched | Prize | Odds |
| --- | --- | --- |
| 5 Numbers + PowerBall | At least $40 Million | 1 in 292,201,338 |
| 5 Numbers | $1 Million | 1 in 11,688,054 |
| 4 Numbers + PowerBall | $50,000 | 1 in 913,129 |
| 4 Numbers | $100 | 1 in 36,525 |
| 3 Numbers + PowerBall | $100 | 1 in 14,494 |
| 3 Numbers | $7 | 1 in 580 |
| 2 Numbers + PowerBall | $7 | 1 in 701 |
| 1 Number + PowerBall | $4 | 1 in 92 |
| Only PowerBall | $4 | 1 in 38 |
Now that you are aware of your chances of getting any amount of money, there's more to know. For example, we didn't mention the multiplier that can make any lower tier prize much bigger.
The Powerball special multiplier [Power Play]
Similar to what happens in the MegaMillions lottery, the Powerball game also has a multiplier. The Power Play is an additional and optional draw after the results come. It works for all the prizes listed, except for the two lowest ones.
The profit is multiplied by 2 to 5 times, depending on what ball is drawn. There is also another unique feature, which is a special prize regardless of the Power Play result. That special offer is only for those who win the second prize and bought the optional multiplier.
In that case, the money is doubled, and the winner gets $2 million in total.
Is there really a 10x multiplier?
Yes, there is a chance to get the jackpot prize multiplied by 10. There are other lotteries which don't even apply multipliers to the biggest prize, but that's not Powerball.
However, that huge multiplication is only added to a jackpot lower than $150 million. For those who managed to get at least 4 number plus the Powerball, the same applies.
In that case, the prize of $50,000 becomes incredible $500,000 thanks to the Power Play.
Are there any other costs involved?
The only official cost is related to buying tickets to play Powerball. After you buy the ticket, there is nothing else that should be paid to the lottery or the website. However, you should take notes of the fees charged by the institutions which process your withdrawal.
After all, you will have to choose one of the payment methods to receive money. Once you collect your prize, you'll most probably have to pay taxes. Every income, including that of lotteries such as Powerball, should be declared to your government.
The biggest jackpot of Powerball [Lucky winners]
The Powerball game is famous because of the huge jackpots it paid. There are records of payments which were higher than $1.5 billion, and that's in dollars. That was back in 2016, thanks to many rollovers and people buying many tickets.
The incredible mark of ₹106.9 billion was awarded to three Americans, but that was in the past. Now, Indian players and other people from all around the globe play Powerball. All you need to do to be part of the lucky winners is to keep playing.
At what time the results come out?
You probably want to know when to keep an eye on the results. Talking about Indian time, the balls should be known by 08:30 am of Thursdays and Sundays. However, there is nothing to worry about if you choose one of the websites we recommend.
There is no claim to be carried out or any process to follow. All you will need to do is to take your breakfast and check the website when you are ready. You'll have the results and hopefully a full balance to withdraw.