How to Play International Lottery from India
Anyone from India with an internet connection can play on a wide variety of international lotteries from home. There are plenty of options, and they aren't subject to the legislation of a specific Indian region. Fortunately, you just found a perfect guide on how to play international lottery from India.
You might be looking for a chance to play free lottery in India, but there isn't where the best prizes are. Instead, we want you to know specialised international lottery websites, which count with the best existing games. There, any Indian player can play safely and use and receive the country's currency.
Let's get started, then!
What is necessary to play on an international lottery?
Any Indian above 18 years old is allowed to create an account on websites such as Lotto247. Those websites count with several international lottery games and are the best and safest way of playing them. They are specifically created to attend players from all around the world and aren't restricted by Indian laws.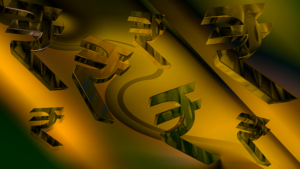 Of course, you could pick any of the safe websites to play lottery we reviewed. They all have different conditions and terms, and the best choice could vary according to your profile. That's precisely why we refer to their most important aspects so that you can choose adequately and promptly.
Once you decide, all you need to do is to create an account. It shouldn't take more than a few minutes, and after the confirmation, you are good to go. The games such as Mega Millions and others we indicate in this site are immediately open to play.
Then, all you need to do is to send money to your account. That's when it becomes clear how relevant it is to choose safe and trustworthy websites. They may all differ in payment methods, so we recommend choosing one with a suitable option.
How to withdraw money when I win?
More important than sending money to play is being able to request a withdrawal after a victory. It doesn't matter if you only won a few dollars or thousands of them; it's the same process. Once again, take a look at the options offered and the minimum that is allowed per request.
Standard payment options for both deposit and withdrawal are:
Credit & Debit Cards
E-wallets
Internet banking
Those are options usually available to everyone who is over 18 years old. Therefore, you should face no problem when trying to request your money.
How to buy international lottery tickets in India?
With an account in a specific website that caught your attention, you are able to purchase tickets. Now that you know how to play international lottery from India, the next step is the easiest. Next, you'll have a wide selection of games, most of which we mention and explain in this website.
According to the money you invested and to the number of international lottery tickets you want, you plan your cart. At this point, you probably noticed it and the checkout option readily available on the website you chose. You just add them to your cart, picking the numbers you want to bet on, and that's it.
My state banished lotteries, is it legal to play online?
We know that apart from 13 states, the rest of India seized the opportunity to ban lotteries. However, their decision has no impact over the international lottery websites which Indian players can access. Neither the companies nor the players are committing an illegal act by playing in such conditions.
Therefore, there is no reason to be afraid of playing. The only concern reflects the fact that it could be easier, with more payment methods, if it were allowed. There are cases such as that of Paypal, which almost can't be used by Indian people playing lotteries.
On which international lottery will I be able to play?
The sky is the limit to those who register at a website full of international lottery options. From names such as Mega Millions and Euro Millions to Brazil's Mega Sena and the La Primitiva lottery, everything is possible. There will be no boundaries between a player in India and the rest of the possibilities abroad.
They are all available through specific websites we review here at Lotterindia. Names such as Lotto247 and The Lotter will become more familiar to you. Now that you know how to buy international lottery tickets from India, nothing can stop you.
Can I play the Dubai lottery game?
The Dubai Lottery is only one of the many international lotteries available to play from India. Its impressive jackpot of $1 million attracts a lot of lucky players from all around the world. Fortunately, you don't even need to leave your house to get a chance of being blessed.
It's a bit different from others such as the UK lottery because it's more of a raffle. The Dubai Lottery offers a unique number, with a limited number of tickets, and happens once or twice every month. Since only 5,000 tickets are sold, the odds of winning this Dubai lottery game are far higher than in other games.
The prizes also include luxury cars and bikes, which could be attractive to those looking for cheaper tickets. You'll know how to buy international lottery tickets for the Dubai lottery on the website you register. It's pretty straightforward and with the same simple process of others.
What else there is to know about the international lottery?
All you need to do now is to open the list on the International Lottery dropdown menu. There you will find instructions for all the international lottery games you decide to play. You'll be able to figure out the odds, time and prizes of every possibility, all very well detailed.
Once you pick a few interesting games, it'll be time to play on an international lottery website. We've been analysing several of them, so you don't have to worry about research and to risk your money. It's time to play!