How to Play The Lotter Online with Bonus

Bonus
VIP club for free tickets!
Overview
Payment Methods: Good variety of methods to deposit and withdraw.
Lottery Games: Over 50 options on one website.
Play Now
Terms and conditions apply.
The Lotter is one of the most famous online lotteries in the world. However, many Indian players still don't know they are able to get the highest prizes, just like anyone out there. Displaying and offering over 50 lotteries, the website has almost 5x what is offered in other international lottery websites.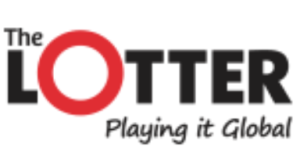 That's more than enough reason to build a complete The Lotter review for Indian players. If you are looking for an opportunity to make more money in lotteries, that might be it. You'll know by following us throughout this review.
What should I know about The Lotter?
After an introduction, it's worth mentioning that this lotto agent offers individual and syndicate games. That means you can play lottery on your own or be part of a group of players. The chances increase, but the prize will be split, in case you choose a syndicate.
It has almost twenty years, just a little bit younger than PlayHugeLottos. During that time, the agent paid nearly 100 million in prizes to people all around the world, including India.
The company which runs it is Lotto Direct Limited, which is licensed and has its HQ in Malta. Besides the official location, it has over 20 offices around the world. That said, even before we analyse security parameters, we can say it's a more than reliable lotto agent.
How to register in this lottery website?
Creating an account and depositing funds is everything a player has to do to start playing. Therefore, the first can be simply achieved by clicking on "Sign Up". The Lotter probably offers the quickest register in the world of lotteries.
How to play the Lotter?
Follow the procedure above and register an account in The Lotter.
Complete the personal details in a form that appear once you click on "Deposit".
Choose a payment method and send your money to the safest lottery in India.
Purchase tickets from the lottery you prefer.
What payment methods are accepted?
The Lotter offers a wide variety of payment methods. Any of them work, and the agent doesn't charge additional fees. It's also important to check with the institution if there are any additional charges, mainly due to currency.
Payment methods offered by The Lotter include, although they vary according to the country:
Visa or Mastercard credit cards;
Skrill;
NetEller
PaySafeCard
Trustly
GiroPay
Bank Transfer
The lotto agents also tend to request withdrawals with the same payment methods used to make a deposit. Therefore, make sure to use one with which you'll be comfortable to get your prize.
What lotteries The Lotter offer in India?
The total of 52 lotteries offered by The Lotter in India beat most of the other lotto agents. Among them, it's possible to find famous games such as EuroMillions and many others like:
US Powerball
US Mega Millions
EuroJackpot
EuroMillions (Spain)
SuperStar (Italy)
SuperEnaLotto
La Primitiva
EuroMillions (Austria)
Vikinglotto Switzerland
Lotto Romania
Loto 6/49
EuroMillions (France)
Australia Powerball
New Zealand Powerball
El Gordo (Spain)
France Loto
Australia Monday/Wednesday/Saturday Lotto
BonoLoto (Spain)
Canada 649
Australia Oz Lotto
Italy Lotto
Ontario 49
New York Lotto
Irish Lotto
Italy MillionDAY
Colombia Baloto
New York Cash4Life
Mexico Melate / Retro
Peru Tinka
Chile Clasico Loto
Japan Loto 7/Japan Loto 6
South Africa Powerball
South Africa Lotto
Austria Lotto
Poland Lotto
Otoslotto
Ukraine Super Lotto
Brazil Dia de Sorte
Poland MiniLotto
Latvia Latloto 535
Ukraine Megalot
Brazil Dupla Sena
Brazil Mega Sena
Brazil Quina
Brazil Lottofacil
New York Take 5
Germany Lotto
Hungary Hatoslotto
The rules may vary according to the game and country, which is why it's important to understand them clearly. Fortunately, the website has a quick guide to any of the lotteries offered by The Lotter.

Is it legal to play lottery games in India?
Besides the national lotteries offered in India, The Lotter is another valid option for Indian players. Those looking for the chance of participating in the draws like foreigners can do it legally. Even if your state doesn't allow it, the legislation does not apply to those websites and your activity there.
How does the syndicate lotteries work in The Lotter?
Everybody knows that purchasing more numbers enhance your chances of winning the lottery. However, that also represents more costs, and they usually escalate a lot for every new number. Instead of purchasing more numbers or tickets, you can opt for a syndicate.
The Lotter is one of the best international lottery websites to play that way. With over 30 options, several members from the site get together to purchase more numbers. The costs are split, and you can decide to do it with your own group of friends.
Is it safe to play in The Lotter?
Yes, The Lotter is one of the safest websites to play international lottery games from India. Its reputation is enough, but we mentioned its duly registered and licensed to operate with lottery games. From our selection of the best websites to play lottery, The Lotter is the one we can fully recommend.
Can I play on my mobile device?
The Lotter mobile is an app which works for both Android and iOS devices. That is also another advantage that most of the international lotteries don't offer. Of course, all smartphones and tablets can access websites, but lottery apps are rare.
Once you sign up with the safe link we provide, you can download to your iPhone or any Android phone.
Is there a special The Lotter bonus?
The Lotter doesn't offer a welcome bonus at the moment, but it has a VIP program. Its club provides special advantages and free ticket bonus for the users which sign up to it. In our opinion, it's always worth to grant yourself some benefits, especially because there is no cost to it.
With all that information, you are ready to pick one of the many games The Lotter offers.

VIP club for free tickets!