Legal Indian Lottery Websites
Our goal with this article is to introduce and specify the characteristics of Indian lottery websites. Then, we'll compare those Indian lotteries to international lottery websites that you can play. One good example is the Lotto 247, of which we have a complete review here on the website.
At the end of the day, your decision will most probably rely on what is more beneficial to you. Therefore, let's start and see what the Indian lottery can offer and what they cannot. If you live in a state that doesn't allow gambling, then you have an extra reason to check the international ones – there you can play!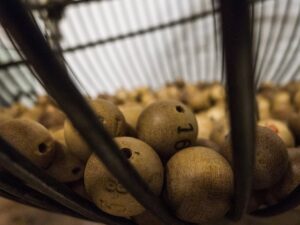 How does Indian Lottery work?
In India, the states are free to decide what they accept regarding gambling, including casinos and lotteries. Some of them don't take any form of gambling, while others host their own Indian lotteries. It's possible to gamble in a total of 13 states, and some of them have a government lottery in India:
Arunachal Pradesh
Assam
Goa
Kerala
Madhya
Maharashtra
Manipur
Meghalaya
Mizoram
Nagaland
Pradesh
Punjab
Sikkim
West Bengal
People who live in other states can still play games like Euromillions and Powerball. That's possible through the websites we recommend here at Lotterindia. They are international and, therefore, don't apply as gambling within your state.
The PlayWin Lottery of Sikkim
The Sikkim government owns this lottery in India, which accepts players from five different states: Sikkim itself, Goa, Maharashtra, Arunachal Pradesh and West Bengal. Their IST draw time is always the same, from 22:00 to 22:30.
While nothing happens during a lazy Sunday or on a Monday, the rest are different. From Tuesday to Saturday, draws occur on a daily basis and always a different game. In total, there are five games offered by this government Indian lottery:
Tuesday: Thunderball Day. It has seven different prize tiers, as much as games such as Mega Millions. The minimum prize if of 1 crore, while there is a possibility of rollover in case of no winners.
Wednesday: Jaldi 5 Double. Same minimum first prize of the Thunderball game of the Playwin Indian lottery. The players have to get five numbers right to be lucky enough.
Thursday: Thursday Super Lotto. The first prize is drawn at 2 crores, and there is also a rollover. The biggest Indian lottery prize for Playwin has been paid in this edition and to Kangurgachi.
Friday: Jaldi 5. While the Wednesday edition is doubled in prizes, this one has the double of odds. The final prize anyone can get is 500,000 rupees.
Saturday Super Lotto. Its odds and even the rules are identical to the game of Thursday. The prize pools, on the other hand, are exclusive of each game.
Finally, it's possible to purchase tickets online, with your phone or at a local lottery retailer.
The Punjab Indian Lottery
Even the Punjab state government is another option for those willing to play an Indian national lottery. The main difference between the Punjab Indian lottery and the others is how often it varies. The number of tickets doesn't always change, but the finance department has total control over it. That means that it's possible that the drawing date and even the lottery name may change now and then.
That characteristic isn't exclusive of the Punjab lottery, and it's called a Bumber lotto. Basically, instead of daily or weekly drawings, the government lottery in India makes an event now and then. For that reason, the prizes vary just as much as the date and the number of tickets.
Even so, it's possible to win a value such as 1.5 crores with the maximum prize. Even when we are talking about smaller prizes, it's worth comparing the number of Indian lottery tickets. Some other lotteries with higher payouts might just as well have a lot more tickets sold. Some examples of Bumper lottos for you to pay attention to are:
Baisakhi Bumper;
Holi Bumper;
New Year Lohri Bumper;
Punjab State Diwali Bumper;
Rakhi Bumper.
Each ticket will have a number with six digits, going from 000000 to 999999. As always, those who don't get the whole number will also be eligible for the lower-tier prizes.
Government Lottery of Kerala
The Government of Kerala started its own lottery back in 1967, being the first in India. Differently from all the others mentioned above, it has a drawing every day. They are all different, and we'll get to know them all.
Win-Win. It has three tiers for lucky players every Monday, up to 65 lakh.
Sthree Sakthi. A total of 8 tiers make this game a lot more interesting to some players. This Indian lottery happens every Tuesday, paying up to 60 lakh.
Akshaya. Occurs every Wednesday and also has three levels for prizes, up to 60 lakh.
Karunya Plus. Every Thursday you can earn up to 80 lakh, with a total of 3 prize levels and even consolation prizes.
Nirmal Weekly. A total of seven prizes are awarded every Friday, up to 60 lakh.
Karunya. Also pays up to 80 lakh every Saturday, with a total of seven prizes.
Pournami. Every Sunday, eight prizes are distributed to lucky players, with 70 lakh as first prize.
In addition to all those chances of winning an Indian lottery, it also has Bumber drawings. They happen at some times during the year, with tickets of a higher price, but also much higher prizes!
What is the best Indian lottery to play?
We recommend that you check the best lotteries we've analysed and reviewed. Our method makes sure there is no scam or risk of fraud involved. As you'll be purchasing tickets and trying to earn money you want to withdraw, that's extremely important.
That's especially the case if your state doesn't have an Indian lottery of its own. The international ones pay more, have a fair higher chance and offer incredible games that everyone loves. In our opinion, you should give them a try, rather than spending money on government lottery.