EuroJackpot Prizes and Draws for India
Back in 2012, the famous lottery game EuroMillions gained a competitor. After eight years of the latter being the only lotto available to all European players, EuroJackpot became available. Now, even players from India can claim their prizes and receive the jackpot without leaving their homes.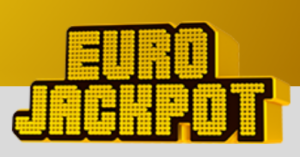 But how to win the EuroJackpot jackpot? And how to claim the EuroJackpot prizes from India?
We will not only answer those questions and more but also indicate the best lottery websites in India for you to play. There are no boundaries nowadays, and any Indian player has access to international lotteries.
What is the difference between EuroJackpot and EuroMillions?
EuroJackpot has twice the number of participating European countries than EuroMillions. Also, its jackpot prize for the 1st place is slightly lower than the amount paid in the oldest European lottery. The prize average for the jackpot is between 10 and 90 million Euros, but that doesn't mean that EuroMillions has the advantage.
As a matter of fact, statistically speaking, the odds of winning the biggest prize at EuroJackpot is bigger. Therefore, each lottery has its own pros and cos.
What about the other cash prizes?
Besides the jackpot mentioned above, EuroJackpot has other lower-tier prizes that you may win. Therefore, purchasing its tickets doesn't necessarily mean going only for the most significant award.
The very first and lowest prize is awarded to anyone who gets at least 3 of the total numbers. However, we can never know how much will be paid. The overall award is always related to the number of tickets sold, and with the bonus number, there are a total of 12 prizes.
How to Play the EuroJackpot lottery?
The first step is to select a lottery agent which sells European lottery tickets for Indian players. One example is the LottoLand website, which is one of the many international lotteries we recommend here. Then, quickly sign up and add funds so that you can purchase official lottery tickets.
Being a regular event, any Indian player can purchase tickets for the weekly Friday draw. There is a total of 50 numbers per card, of which the player may choose 5. Then, it's necessary to choose two other balls that range from 1 to 10.
The biggest prize, named jackpot, of course, is given to the people who get the 5 numbers + 2 star balls correct.
How are the prizes divided?
You already know how to play, but before discovering how to claim the EuroJackpot prize, let's check which one you may get.
| Matched | Your Odds | Share of the Total |
| --- | --- | --- |
| 5 + 2 | 1 : 95,344,200 | 36% |
| 5 + 1 | 1 : 5,959,013 | 8.5% |
| 5 + 0 | 1 : 3,405,150 | 3% |
| 4 + 2 | 1 : 423,752 | 1% |
| 4 + 1 | 1 : 26,485 | 0.9% |
| 4 + 0 | 1 : 15,134 | 0.7% |
| 3 + 2 | 1 : 9,631 | 0.6% |
| 2 + 2 | 1 : 672 | 3.1% |
| 3 + 1 | 1 : 602 | 3% |
| 3 + 0 | 1 : 344 | 4.3% |
| 1 + 2 | 1 : 128 | 7.8% |
| 2 + 1 | 1 : 42 | 19.1% |
As you can see, the odds of getting the jackpot are 1 in 95 million. As mentioned earlier in this article, the EuroMillions lottery offers you lower chances of getting the biggest prize. In that case, you'd have the chance of getting a jackpot of 1 in 117 million.
The lowest prize is for 2 correct numbers and one correct star ball. In case not a single star ball is correct, at least 3 normal numbers should be found.
How to claim the EuroJackpot prize?
The players who participate in the EuroJackpot lottery through the websites we recommend don't have to do anything. The prizes are automatically deposited to the funds in case of victory. It's much simpler than having to claim to a European lottery, especially playing from India.
If no prize is achieved, nothing changes, and the player can continue playing. On the table above, you'll know the odds of winning the EuroJackpot, no matter where you are.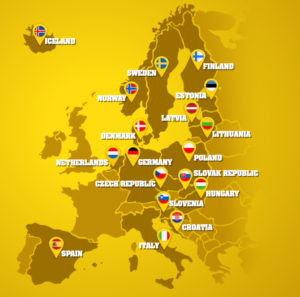 Is it legal to play from India?
A total of eighteen countries participate in the EuroJackpot lottery in Europe:
Croatia
Czech Republic
Denmark
Estonia
Finland
Germany
Hungary
Iceland
Italy
Latvia
Lithuania
The Netherlands
Norway
Slovakia
Slovenia
Spain
Sweden
Poland
However, there are no limitations for those players using the internet to play. That's why we recommend using the lottery agent websites we classify here at Lotterindia. From India, it's totally fine and legal to play international lotteries, even at states which banned lotteries or those with games of their own, like Kerala.
Tips and Tricks to Play and Win the EuroJackpot
There are no real strategies to make it easier to win the lotteries, or everyone would be doing it. It's a game of total luck, but we don't discard presumption some players have. If you are a player that likes to know the numbers which more often occur in the draw, we'll help you.
In EuroJackpot, the top numbers are 19 (52 times), 49 (51 times), 35 (50 times), 18 (50 times), and 40 (48 times). Those are already the five numbers necessary to play the game. Talking about percentage, they occur 11.46~12.41% of the time.
When does the draw occur?
We already mentioned that there is a weekly draw that occurs every Friday. During the evening, more precisely at 7:00 pm CET, the draw occurs in Helsinki. If you purchase the tickets at a single price of 2 Euro until 6:55 pm CET, you will be participating.
Frequently Asked Questions about EuroJackpot
In case you still are in doubt about how the EuroJackpot occurs, we'll answer a complete FAQ. Questions such as the participation of Indian players and states which banned lottery were already answered before.
Are there any costs or taxes that must be paid?Players from India don't have to worry about their legislation on gambling and lottery but can't escape taxes. Once the money is withdrawn from the lotto agent, it's necessary to pay the corresponding taxes. As they vary according to your region, you should check the local legislation.
Is there a minimum jackpot at EuroJackpot?When you are risking your money, you'll definitely want to know if it's worth the investment. The EuroJackpot lottery always maintains the minimum jackpot of 10 million Euros.
What was the biggest jackpot paid by EuroJackpot?There is not only a minimum but also a maximum jackpot amount at EuroJackpot. Its value is 90 million Euros, and the exceeding amount is transferred to the next prizes.