How to Play Free Lottery in India
Many people may not believe that you can play the free lottery in India and earn money. Of course, there are versions created just for fun, but that is not always the case. The most significant proof that it's possible is the fact that Euromillions itself has a free online lottery version.
As always, our job is to make sure the Indian players can play and have their chances of earning money online. So, since it's possible to receive prizes without even paying for a ticket, we couldn't leave that aside.
Within the next topics, you'll be introduced to the free lottery in India. It doesn't matter if your gambling legislation is strict, as we are recommending international websites.
Who can play the free lottery in India?
Anyone over the age of 18 years old and capable of following the rules can play and receive the prize. The eligibility usually depends on the terms available by each website. First, you need to understand that there are three different ways of playing a free lottery.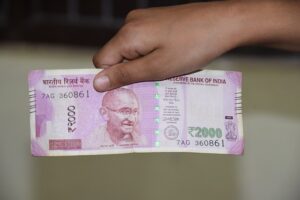 The types of free online lottery
The options of free online lottery worldwide aren't many, but they are enough. At the same time, the odds aren't much different from the regular online lottery. Without a cost and with at least some chance of winning, playing for free is almost mandatory for those who like lotteries.
We can separate them into three types: playing for fun, totally free lotteries and special offers.
Playing for fun [No cost, no prize]
This is clearly the most known version of a free lottery in India, but also the most frustrating one. Basically, there are hundreds of games out there available for all ages. They simply don't pay, and there is also no possibility of spending money to try to win something.
Sometimes, they are games built only to serve as a source of entertainment. That's common in countries where people aren't allowed to gamble. Websites don't need any exclusive license to publish them, and anyone can play, even without registering an account.
We are sure this isn't the type of free lottery you are looking for on this website.
Free lottery for real money
A lot of Indian lottery players don't know about it, and you might pray that it stays that way. Basically, there are lottery games which pay weekly or daily prizes for free. People just sign up, register the tickets they want (usually a limited amount of them) and wait.
There might be some extras rules, too. Therefore, we'll enter in more detail after we talk about the third and last type of free lottery.
Special offers [cashback and extra lines]
When you sign up with one of the websites we recommend here – like The Lotter – you have access to exclusive offers. Our discount codes also have bonuses that can increase the chances of winning. In those cases, you will purchase the ticket normally, but will be eligible for a series of offers:
Free tickets
Extra lines
Cashback in case of lost
The prize and the percentage of it will always depend on the proposal. Fortunately for you, we select only the top-notch offers available for all types of lotteries. Therefore, you'll sign up with the promotion code and receive your offer already aware of it.
In our opinion, any of them are attractive free prizes. With extra tickets or lines, it's possible to increase the chances of winning. As for the cashback, it's also a new chance, this time to apply to a different round or game.
What is the best free lottery in India?
You might be asking what the best free online lottery for real money in India is. Believe it or not, the famous EuroMillions game has a special offer with free prizes every single week. All the player has to do is to sign-up and follow the rules.
Our special hint is to take advantage of a double benefit. By signing up with an offer of the websites we recommend, you could join it with the free ticket. Therefore, you'd get the bonus, the weekly draw and the daily draw for free at the same time.
How to participate in EuroMillions for free?
In order to make it easier for you, we established a quick and easy-to-follow guide:
Register an account with some simple information and receive the chance of winning up to £10,000 for free.
Choose six numbers between 1 and 75 or generate them randomly if you don't mind that. The Daily Draw awards £500 every day, while the weekly draw has a jackpot of £10,000. Also, the prizes are one-time only and never accumulate.
It's mandatory to participate in at least 3 Daily Draws that same week. If you don't, your account will be disqualified for the free weekly draw – and you don't want that!
Your chances of getting the jackpot are of 1 in 201,359,550. If you are the lucky player, you'll be notified as soon as the results are known.
It's really simple, and there is really nothing more to it. No money will be necessary afterwards, either winning or losing the draws. It works just like any real lottery game, except that it's awarded for free. Euromillions knows how to get our attention.
Anyone over the age of 18 years old can participate. That's the main difference when we compare with the free games that are just for fun. This time we are talking about the real free lottery in India, and there are rules which apply.
What is the best website to take a chance?
We are happy that you are so interested in being careful with your choice. It's essential to pick an excellent website to play your lottery, either free or purchasing the tickets. Therefore, you can just search our site, where you'll find the best possible options in India.