Lottery Sambad Prizes and Reward Claim
The Lottery Sambad is another of the national lotteries in India, being popular for the frequency of its draws. Of course, it won't match the high odds and ticket prices of the international lotteries, such as Euromillions. Therefore, if you are looking for greater chances, we suggest taking a look at our "International" section – Indian players are allowed!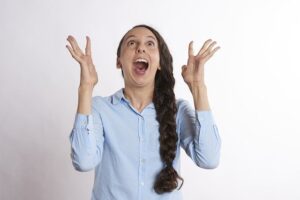 What is Lottery Sambad?
We'll start the article talking about the specificities of Lottery Sambad because it's far different from the others. If you take the Punjab state lottery as an example, that's a draw of a specific state with only a few bumper draws. The Sambad Lottery, on the other hand, not only occurs on a daily basis but also more than once a day.
It's played across multiple Indian states, and that sounds like a lot. The Lottery Sambad is an excellent shot for everyone who doesn't want to be limited to their state lottery. However, it's also our mission to let them and you know that international lotteries are just as open and easy to win.
Back to the Lottery Sambad, in case you don't want to purchase European or American tickets, let's see how it works.
How does it work?
This lottery is drawn three times per day, seven days per week. The first draw occurs in Nagaland, precisely at 11: 55 am local time. Then, the afternoon draw occurs at 4 pm in West Bengal, a region you are most probably familiar with. Finally, there is another draw every day at 8 pm again in Nagaland.
That's the reason why every single day, there are a lot of people looking for the results of the Sambad lottery. The old Lottery Sambad results are basically the draws that just occurred, and the website never ceases updating.
Where is it possible to play the Sambad lottery?
The states which allow its inhabitants to play this lottery are as follows:
Arunachal Pradesh
Assam
Goa
Madhya Pradesh
Maharashtra
Manipur
Meghalaya
Mizoram
Nagaland
Punjab
Sikkim
West Bengal
Therefore, as you probably guessed, it's not necessary to live in Nagaland or West Bengal to play. If you live in any of the states mentioned above, you are qualified to play the Lottery Sambad. Living just anywhere in India, you may also play one of the many international games paying in Euro and dollars we suggest here.
How high are the prizes from Lottery Sambad?
There is no secret in how to claim the prizes from Lottery Sambad. However, before purchasing one of the tickets for the daily draws, you should know what is at stake. It's evident that such a recurrent game won't pay as much as a weekly international lottery.
The prizes are different for each one of the three daily draws. First, let's see what the morning draws can offer to the Indian players:
1st prize: 25 lakhs
2nd prize: Rs 9000
3rd prize: Rs 500
4th prize: Rs 250
5th prize: Rs 120
You may also be eligible for a consolation prize with varying values. In the afternoon, the awards increase and the players may get:
1st prize: 31 lakhs
2nd prize: Rs 9000
3rd prize: Rs 500
4th prize: Rs 310
5th prize: Rs 120
Finally, in the evening, the prizes are exactly the same offered in the morning Lottery Sambad draws.

How to identify the daily draws?
The draws from this lottery game aren't just called morning, afternoon, and evening draw. Each day of the week has a different name for each one of the draws. You must know which one you are referring to, in case you decide to purchase the tickets.
In the mornings, the draws are called:
Monday: Dear Loving Morning
Tuesday: Dear Sincere Morning
Wednesday: Dear Faithful Morning
Thursday: Dear Kind Morning
Friday: Dear Tender Morning
Saturday: Dear Gentle Morning
Sunday: Dear Affectionate Morning
The lottery draws occurring at 4 pm in West Bengal may be:
Monday: Dear Bangalakshmi Teesta
Tuesday: Dear Bangalakshmi Torsha
Wednesday: Dear Bangabhumi Raidek
Thursday: Dear Bangabhumi Bhagirathi
Friday: Dear Bangabhumi Ajay
Saturday: Dear Bangasree Damodar
Sunday: Dear Bangasree Ichamati
Finally, once again in Nagaland, the final draws every day are called:
Monday: Dear Flamingo Evening
Tuesday: Dear Parrot Evening
Wednesday: Dear Eagle Evening
Thursday: Dear Falcon Evening
Friday: Dear Vulture Evening
Saturday: Dear Ostrich Evening
Sunday: Dear Hawk Evening
Do you find them strange? Well, it's no stranger than using all the betting money you have available in Indian lotteries. If you check the lotto agent websites we recommend and evaluate, the odds of winning an international prize are far higher.
How much money can you win today in Lottery Sambad?
The best way to know how much a lottery can pay, inside or outside of India, is to check its results. Since 2019, the prizes have been varying between 50 lakhs and 1 Crore for all the three draws. That means a lucky winner takes that amount of money in the morning, then someone in the afternoon and so on.
Those are high jackpots that, as you could see at the beginning of the article, aren't a rule. Prizes as low as 25 lakhs or 31 lakhs are possible, and you should be aware of it. If you are really looking for considerable odds of winning with better prizes, consider international lotto agents.
How to claim a prize?
The process of claiming a prize from Lottery Sambad may vary according to the state. It's a complicated process, especially if you live in one of the allowed states, but not where the draw occurs.
Our final recommendation is that you skip all the headaches and sign up to the lotto agents such as The Lotter. They are reliable websites, where many other Indian players already got one of the jackpots or consolation prizes in Euro. The best part is that the money is directly deposited at once or in monthly payments for years in the Indian account.
Now it's up to you. Good luck!