How To Play Mega Millions Lottery in India
You already know that you can play Mega Millions and other international lotteries in sites such as Multilotto. Now, do you really know your odds and how to play Mega Millions? We know that are several players from India with some questions, and we are about to answer them all.
The chances of being awarded are and will always be random, but you can turn the odds in your favour. That's possible through deciding for the right allocating strategy, including the lotteries with the best odds and more. Don't worry. You'll soon be familiar with all you need to know – just follow us!
What is Mega Millions?
Mega Millions is a legal international lottery game, which comes from the United States and offers one of their greatest jackpots. It has different prize tiers, besides the chance of winning up to $5 Million. It sounds incredible already, but there are lots you need to know about it.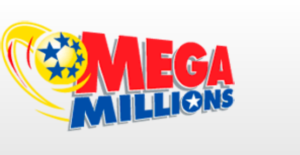 Before jumping to the websites, we offer to play online lottery, let's clarify some things about the game. For example, do you know, by any chance, what a Megaplier is? And what about at what time certain types of lottery draws are offered? We have the answers for that and more, now that you already know what Mega Millions is.
How much the biggest jackpots awarded?
From 2012 up to now, we have selected the 5 biggest jackpots already paid by Mega Millions. You might become as lucky as them if you decide to play on this game by the end of the article. See how lucky these five Americans were:
$1.5 billion – South Carolina, U.S. (October 2018)
$656 million – Illinois, Kansas and Maryland, U.S. (March 2012)
$648 million – Georgia and California, U.S. (December 2013)
$543 million – California, U.S. (July 2018)
$536 million – Indiana, U.S. (July 2016)
Now that it's easy to access paid and free lotteries from India, it's highly likely that the next big winners won't be American. It could even be you, with numbers just as high as those above.
How to Play Mega Millions Online?
As an Indian player, you must find a lottery agent – which is a website with lots of lotteries for you to play. We recommend several of them on this website after we review and approve them. There, you'll only need to register and deposit the money to purchase the tickets.
Wherever you live in India, there shall be no issues regarding Indian law. They are websites held on foreign lands, meaning your games and the lotteries itself aren't affected. You can play Mega Millions from wherever and with whichever tool you prefer – a computer or mobile device.
Once you are ready to play, you simply purchase a ticket with a total of five numbers. You may choose any number between 1 and 70, and then one extra choice between 1 and 25. The latter is the Mega Ball, one of the special features of Mega Millions along with the Megaplier.
Relevant information about the lottery game
First, you should be aware that there is a minimum prize of $40 million (or ₹2.5 billion). Until someone gets such jackpot, the numbers get bigger, and that's how a huge jackpot is born.
The draws occur every Friday and Tuesday, at 11 pm EST in the United States. If you are in India, know that it equals your Saturday or Wednesday morning, respectively.
You should also know what the aforementioned special features are about. It's very straightforward, and you'll definitely not have any trouble understanding the rules:
The Mega Ball – this one isn't optional, and you must get it right for the jackpot or higher prizes. In whichever tier you win, getting the Mega Ball right multiplies it.
The famous Megaplier – as you might have guessed, it's a special multiplier you add to your game. Whenever you get one of the prizes below the jackpot, it multiplies the award. It goes from 2 to 5, and you pay extra for that.
What are the Mega Millions lottery prizes?
The Mega Millions game has a total of 9 prize tiers, with odds of 1 in 37 of getting the lowest level. Let's get to know what you need to get to be awarded a certain prize:
Mega Millions Prizes
| Matched | Prize | Odds |
| --- | --- | --- |
| 5 Numbers + Mega Ball | Min. $40 Million | 1 in 302,575,350 |
| 5 Numbers | $1 Million | 1 in 12,607,306 |
| 4 Numbers + Mega Ball | $10,000 | 1 in 931,001 |
| 4 Numbers | $500 | 1 in 38,792 |
| 3 Numbers + Mega Ball | $200 | 1 in 14,547 |
| 3 Numbers | $10 | 1 in 606 |
| 2 Numbers + Mega Ball | $10 | 1 in 693 |
| 1 Number + Mega Ball | $4 | 1 in 89 |
| Only Mega Ball | $2 | 1 in 37 |
As with any lottery game, there are no certainties regarding winning a prize. Don't ever trust certain strategies or so-called hints that say you'll have greater chances. The best thing you can do is to choose the games with the best odds according to your possibilities.
How to collect the prizes after winning?
Congratulations, you just won one of the prizes from Mega Millions and want the money in your bank account in India. No problem, as the prize will be collected and can be found within your balance. The website which you chose to play will then make available a few payment methods to withdraw it.
Keep in mind that all websites limit the withdrawal method to the same one used for the deposit. Therefore, if you wish to withdraw using an e-Wallet website, deposit using the same one.
Also, you don't need to worry whether you have to claim your prize or not. All earnings are transferred in a timely manner to your account – and you'll be warned via e-mail. Therefore, make sure to have a valid e-mail connected to your lottery account.
Are there taxes to be paid to Mega Millions?
Mega Millions has no withholding policy applied to its payments. However, you should understand the enforced tax legislation in your region and country. Remember: it's perfectly legal to play Mega Millions online, as well as the Power Ball game and others, but taxes may be due.
Now you know how to play Mega Millions in India and your chances of winning. There is an entire world of possibilities related to international lotteries out there. Fortunately for you, Lotterindia is a website prepared to take care of all your questions and concerns.
It's time to play!