How to Play Lotto247 India

Bonus
Free entry to Powerball
Overview
Deposit and Withdrawal Options: Credit card, E-wallets, EFT-Transfer and Bank Transfer
Lottery Games: Mega Millions, Euromillions, Powerball, EuroJackpot, SuperEnalotto, La Primitiva, SuperEnaMax, El Gordo, UK Lottery, Oz Powerball, France Loto, Mega-Sena, Lotto 6aus49, Oz Lotto
Play Now
Terms and conditions apply.
Lotto247 is a lotto agent and website where you can find 14 different lotteries to play in India. But first, we'll figure out if you can trust and play safely if you choose this website. Besides, you'll understand how to play Lotto247 and make sure you are betting the correct way.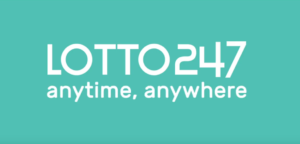 All that information can be found within the next lines. After a short introduction, we'll take a look at relevant parameters of the lottery world. Stick with us, or you might be losing a great opportunity.
What is Lotto247?
Those who are already familiar with international lotteries in India don't need much information on what Lotto247 is. For those who aren't familiar with the system, the Lotto 247 is a lotto agent website. That means it's responsible for being an intermediary between you, in India, and the lotteries across the globe.
Our first impression of the website
Still generally speaking and before evaluating trust and experience parameters, we can say Lotto247 is a website that makes you feel comfortable. Everything is easy to find, and it's also easy to navigate on the Lotto247 mobile website. Such compatibility is essential, as you might feel like playing the lottery when travelling or simply away from a computer.
How to Play Lotto247?
Sign up clicking on "Create an account".
Complete a few details about your contact information.
Deposit through the available payment methods.
Choose the numbers or go for the "Quick Pick" options.
Purchase the tickets.
Wait for the results to be released.
Can I create an account from India?
Yes, Lotto247 is a lotto agent which accepts people from all around the world – including India. All you have to do is to follow the simple steps above and register an account. The available payment methods should be enough for most people.
What are the payment methods in Lotto 247?
There might be some variation as to the availability of certain payment methods according to your region. Even so, most of the practical forms of depositing money will be possible to use. The following methods are currently available in Lotto247:
Credit card – EntroPay, Mastercard or Visa;
EFT Transfer / bank transfer;
Moneta;
MTS;
NetEller;
PaySafeCard;
Skrill;
Todito Cash;
QIWI Wallet;
Vouchers.
Using any of the methods mentioned above, you'll be able to cash up your funds at Lotto 247.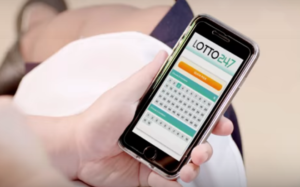 Are these bonuses to play the lottery in Lotto247?
If you are looking for bonuses, you may have more luck checking lotto agents such as The Lotter. Unfortunately, Lotto247 doesn't offer any bonuses or special promotions to enhance your earnings or multiply your tickets. However, if you like Powerball, you are eligible to win a free ticket the first time you play.
Keep in mind that you can still play and earn money on this website. Therefore, let's consider that a weakness of this lotto agent and keep on with the Lotto247 review.
What games can I play at Lotto247?
In the table below you can find all the lottery games in Lotto 247. When you create an account on the website and deposit funds, you are immediately eligible to purchase their tickets.
Lottery Games
Mega Millions
Euromillions
Powerball
EuroJackpot
SuperEnalotto
La Primitiva
SuperEnaMax
El Gordo
UK Lottery
Oz Powerball
France Loto
Mega-Sena
Lotto 6aus49
Oz Lotto
Besides the lotteries, the player can play Keno – which is a hybrid between bingo and lottery. It should be enough to compensate for the lack of raffles on the website. For the Keno fans, there are two available games: Keno 12 and Keno 9.
The main differences between the two Keno games at Lotto247 are:
Keno 9 pays around 50,000 euros, let's you pick 9 numbers and starts at only 0,50 euros.
On the other hand, Keno 12 pays up to a million euros, demands 12 numbers and costs 2 euros per ticket.
Therefore, the greater the possibilities and the ticket price, the higher the prize you can win.
If Keno isn't your type of game, you may choose the scratch cards or arcade games. They are available from a few cents and can make you earn a few thousand euros. That means Lotto247 is also a lotto betting website, and not only an intermediary agent.
What are the payout rules?
Before setting up an account at Lotto 247, it's crucial to understand how it pays your prizes. First, you'll be contacted via phone for prizes above 200 euros. In case you earn less than that, make sure always to check your e-mail so that you don't lose the deadline to request it.
There is some complexity in their payout terms, though. Every winner in Lotto247 falls into one of the following categories:
A: jackpot winner
B: second-tier prizes
C: all other prizes
The only ones that don't need to understand any further are those who win category C prizes. The first two groups need to check whether there is a different number of winners in the official lottery. Once the results come out, it's the total of winners at the official results and those at Lotto 247 that count for the split.
It's not complicated, but it's worth being aware of such rules. Apart from that, the winners also receive less than advertised for the following games: Powerball and Mega Millions (60% for category A) and maybe SuperEnaMax.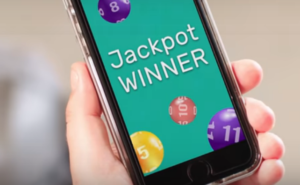 Is Lotto247 safe?
Yes, the website is duly registered with the Curaçao Gaming Commission and is accredited by the SRC. You are also permitted to play legally from India, as the company is based in Cyprus. That means it doesn't fall under the Indian legislation for lotteries and gambling.
Can I play it on my mobile?
Yes, you can access Lotto247 with your phone, as long as you have an internet connection. However, you must enter through a browser, as you do with a computer. As of the moment, there is no app for Android or iOS devices.
How is their support?
Our support experience at Lotto247 was better than good. We already had reasonable expectations for what Lotto247 offers in terms of user experience, but it was a pleasant surprise. It's unfortunate, however, that the live chat isn't available 24 hours all days of the week.
By accessing "Help & Contact Us", you have that and other options such as a form and telephone calls.
Now that you know all that information, you are ready to decide if it's worth playing at Lotto247.

Free entry to Powerball