How to Purchase a Sikkim State Lottery Ticket?
The state of Sikkim has a lottery of its own occurring every day, which also offers a series of Bumper draws for extra chances. We'd like to bring you all the information possible on them, although their dates and rewards may vary. In any case, the Sikkim State Lottery tends to inform upfront.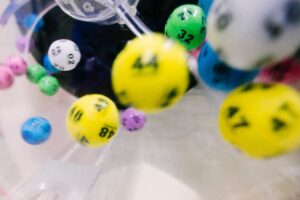 How does the Sikkim State Lottery work?
There is no special secret on how to win the Sikkim state lottery that will make you rich. Just like any national Indian lottery, you purchase a ticket and waits for the results to come. The odds are lower than those when you play an international lottery game, such as EuroMillions online.
The Dear Morning Draw occurs at 11:55 am, and it's the daily draw from this lottery game. The Sambad state lottery also uses it for its own results. As always, the daily draws don't pay as much as the bumper lottery games, and we'll soon see about the prizes.
What is necessary to participate?
Participation is limited to the Sikkim state, which is no surprise for Indian players. Rather than accepting such restrictions, we strongly advise trying websites such as LottoSmile for tickets with discounts in games such as Powerball.
How to purchase a Sikkim lottery ticket?
It's mandatory to purchase such tickets at a local retailer. Being a traditional and limited lottery game, you must find such a place to buy your participation in this game. With an online lotto agent, you would have the chance to play international lotteries from your home – even in India!
How to claim the Sikkim state lottery prize?
Another problem of playing a national game is that the Indian states demand a complex claiming process. Any prize above Rs 10,000 shall only be given upon the receipt of a claim form. It's essential to identify the ticket, send identity documents, and wait for an answer to get your prize.
With an international lotto agent such as LottoSmile, the prize can be withdrawn from the website almost immediately. Within a few days, it'll be converted and ready to be used in your bank account. Sounds much better, doesn't it?
As for those still interested in the Sikkim state lottery, take care and make sure to claim it within 30 days. Otherwise, it will be a lost cause.
How to play the bumper draws?
We didn't exploit the possibility of the bumper draws available in the Sikkim state lottery. Once again, the odds aren't as high as in international lottery games, but the prizes are a bit better than in daily draws. From 25-50 lakhs, the bumper draws may pay from 1 to 10 Crore to a single player.

Which are the bumper draws in the Sikkim state lottery?
The best way to compare and understand how each bumper draw works is to take a look at the past results. Between 2019 and 2020, excluding the limitations due to the pandemic, we are able to assess the prizes:
Sakranti Bumper – each ticket had a cost of Rs 500 and gave the winner a total of 2 Crore. It sounds like a good prize, even though the winner could have won more in Powerball and other international lotteries. It occurred in January and is constituted of only one series, going from 00 000 to 99 999. Finally, the second prize was of only 25 lakhs, plus 100 awards of Rs 9,000 each as a consolation prize.
Saraswati Bumper – This bumper takes place every February with tickets costing only Rs 200. The main difference between this and the previous bumper is the availability of two series (A & B) with five digits too. The first prize is a bit lower, awarding 1.25 to a lucky Indian winner, besides 10 lakhs for the second prize. As always, smaller prizes of Rs 9,000 are distributed, this time to 200 people.
Sikkim Dear Holi Bumper – This bumper superseded a previous one occurring in March. It awarded 3 Crores in its first occurrence in 2020, besides 50 and 20 Lakhs prizes for the tiers below it. It's a big bumper lottery, in case you want to ignore the international lotteries paying much more. Each ticket cost around Rs 500, and the results are finally released in the evening.
More information on other Sikkim bumper draws
Sikkim Baisakhi – April brings another bumper and a chance for Indian players to win in the Sikkim state lottery. The tickets are a bit cheaper at Rs 200 each, again with two series of five digits. The jackpot awards a total of 1.50 Crores, 10 lacks for the second prize, going lower each time for a total of seven tiers with some prize. As always, the winners should be careful with the results never to lose a reward.
Diwali Bumper – Let's go a bit ahead in time and arrive in the month of November. Tickets sold for the price of Rs 2,000 give an opportunity to win the jackpot of 10 Crores at the Diwali Bumper lottery game. The total of five series also gives right to a consolation prize for the other winners who purchased the expensive tickets.
Dear New Year – The final bumper in the Sikkim state lottery is the one with five series occurring every new year in the afternoon. The series A, B, C, D, and E have tickets for the price of Rs 200 each, and the jackpot of 2 Crore for each winner. You may also try to get the second and third tiers of 10 Lakh and Rs 9,000, respectively.
Is it worth purchasing Sikkim state lottery tickets?
You already know how to purchase a Sikkim state lottery ticket, but it may not be worth it. You are obliged to go to a local retailer, send a complex claim form if you win anything, and the odds aren't so high. Eliminate all those and get even more advantages doing like us: picking one of the international websites where you play for the same price.
Just scroll across our menu and find out which website has the best conditions and bonuses for you.