How Do Lottery Syndicates Work?
A lottery syndicate may remain unnoticed for those playing international lotteries for a while. At some point, however, they start to wonder how the lottery syndicates work and what their chances are. Fortunately, we are here to explain the odds and rules of every lotto syndicate they may find on good lottery websites in India.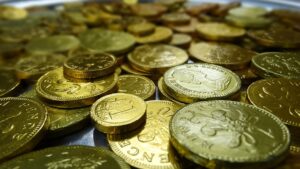 What are lottery syndicates?
Lottery syndicates are groups of players sharing system entries and, therefore, the prizes they may receive. When playing a syndicate, the player agrees to split the money in exchange for betting at a larger spread of numbers. The money is divided according to the shares, which means the player can earn more by purchasing more shares.
Where can I find them?
There are many great lotto agents, or lottery websites, that offer the possibility of a lotto syndicate bet. One good example is Lotto Smile, which is only one of the many websites we assessed here at Lotterindia. The players only have to get an account on a reliable agent and deposit their money.
Then, with at least enough to purchase a syndicate share, they choose according to the game. It might be a Mega Millions draw or any other that pays prizes to India.
What types of lottery syndicates are there?
It's also possible to participate in different types of syndicates. The public syndicate is the traditional and standard option for Indian players, in which everyone can participate. The lotto agent has to ensure there is a limited number of shares so that the prize doesn't get diluted.
Therefore, when all shares of a public syndicate are sold, the lotto agent creates a new one.
The other option is to create or participate in a social syndicate, which is initially limited to people you know. Therefore, the player can create its lottery syndicate and invite friends, family, and other people. However, the shares should all be purchased, or the remaining ones shall be sold as a public lotto syndicate.
How to purchase the lotto syndicate tickets?
After signing up for a website of your choice, and preferably one we evaluated here as reliable, it's easy. With money in the account, the player should go to anything indicating "syndicate." Then, there will be a few possibilities available for public syndicates, or even to create one.
The possible types of lottery syndicates are divided into systems. Some include 7 numbers; others may go up to 20. Obviously, the more numbers you get, the better regarding winning chances. On the other hand, that will increase the price.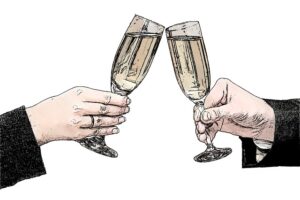 What are the advantages of using this system?
If there were no better chances when playing lottery syndicates, we wouldn't be mentioning it. Therefore, we want to be clear on all the advantages that you'd get from participating in it.
Improve your chances of winning

We know that the prize will be divided to all the participants. Even so, a smaller part of the prize – perhaps a jackpot – is better than nothing at all. Of course, everybody wants to be as lucky as possible, but the odds of getting a big prize alone aren't the best.

Take Powerball as an example. The odds of getting the biggest prize are 1 in almost 300 million. You may try purchasing a dozen of them, but that won't do much for your chances. If you take, however, that same money you invested alone and participate in a syndicate, things will be different.

For an incredibly lower price, you could get 100 games. A millionaire jackpot, even if divided for many other players, will still be a great award.

Safety and purpose

There is no way the result of lottery syndicates could go wrong. They are organized by trustworthy websites – the ones we analyse and recommend here on the website – and everybody gets their share. No greedy player could ever generate hassle for unclear terms.

So, instead of joining friends and family and risking trouble, you'd get people willing to share with just a click.

Save money

To have the same odds of winning any prize by yourself, the costs would be multiplied many times. Therefore, it's much cheaper to join a lottery syndicate and still receive a good amount of money.
Are there disadvantages in lottery syndicates?
Nothing related to betting and lotteries can be as perfect as solely relying on advantages. Honestly, the odds of participating in lottery syndicates are high, but there are still some disadvantages. Therefore, check them out below and decide if you are okay with it.
Your prize will be shared.

We could never emphasize the importance of this feature enough. Maybe you are lucky enough to win a jackpot in your first syndicate and get frustrated at not receiving the full prize. It may happen, even though the shared payment would still change your life.

Therefore, always purchase lottery syndicates tickets with that completely clear in your mind.

Pay a small fee The websites offering the lottery syndicates are responsible for making everything work well. Therefore, they charge a small fee on every syndicate ticket price, to maintain their services. That wouldn't happen if you were purchasing tickets directly.

However, players from India wouldn't be able to do it on international lotteries. Therefore, the public of Lotterindia would have to pay such fees in absolutely any case.

Random numbers

The player may not always have a say on which numbers are purchased in lottery syndicates. Of course, the draws are entirely random, and choosing numbers won't increase the odds in any way. Even so, some people may be superstitious and prefer to select the numbers themselves.
Are lottery syndicates really safe?
The only thing that could impair the safety of lottery syndicates would be choosing bad websites. Therefore, we strongly advise you to check the lotteries we evaluated. We not only check the bonuses for lottery syndicates but also assess their support and reliability for you.
Doing so, the receipt of your share, in case of victory, will be granted.